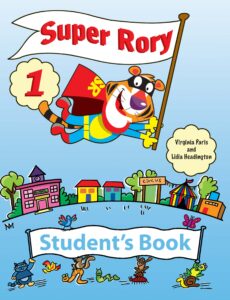 Make learning more fun with our friendly superhero, Super Rory!
Super Rory introduces pre-school children to English through a carefully graded language syllabus. It has been designed so that children will be able to make progress in developing the four language skills of reading, writing, listening and speaking at their own pace.
Learn more about this series here!